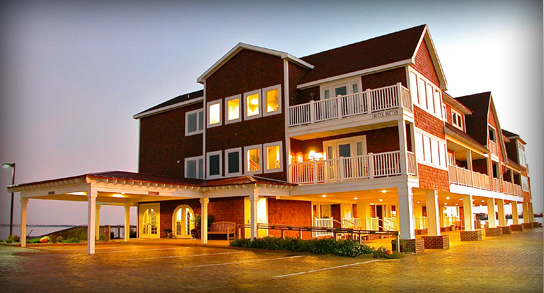 Welcome to Oasis Suites on the Nags Head Causeway on the beautiful Outer Banks of
North Carolina. Our boutique hotel features the best amenities on the beach with family suites,
executive suites and a honeymoon suite. We are located on the water with every suite at Oasis
Suites offering spectacular shoreline vistas including the Roanoke Sound and Sugar Creek as
well as other scenic attractions.
Oasis Suites conveniently accommodates a 'getaway for two' or the entire family with all of the
fun plus all of the luxury without the extra cost of a full-week cottage rental on the beach.
The final touch that sets Oasis Suites apart from all other accommodations is our signature
personal service. From our professional Guest Service Representatives to our accommodating Housekeeping Team, we're here to serve your individual needs. From good advice about fishing to arranging anything from in-room massages to champagne, chocolate covered strawberries,
and flowers …
Contact us today to plan your next perfect vacation here at Oasis Suites Hotel.
Tweet